Comments Off

on Tyre Pressure Monitoring Systems | Repair & Replacement
Have you got a Tyre Pressure Monitoring light on?
If you are driving and your Tyre Pressure Monitoring light came on, don't panic, it's not the end of the world.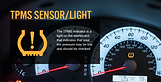 There could only be two things: 
1 – You have picked up a nail or screw and your tyre is punctured.
2 – You have a faulty Tyre Pressure Monitoring System (TPMS). 
What is a TPMS? 
A TPMS is an electronic tyre safety feature. Simply put it is a sensor that is normally attached to the valve of your wheel, and it monitors the air pressure inside pneumatic tyres on vehicles. From 2012, all new vehicles are required to have a TPM system fitted as a standard feature. 
in either case not to worry, we got you covered! Our mobile tyre technicians are experts at replacing TPMS or repairing your punctured tyre. 
If your warning light comes on, simply drive to a safe spot and stop, and call us on 01733 512225,  our technicians are on call and ready to respond to any of your needs. We also offer booking services at time and place of your choosing as well.